DUNKAAR
AR basketball challenge from the future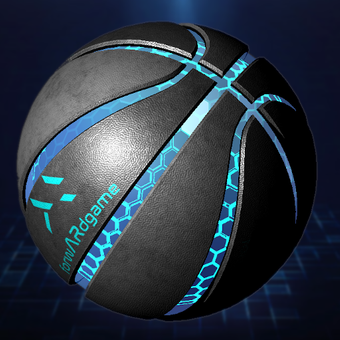 DUNKAAR
AR basketball challenge from the future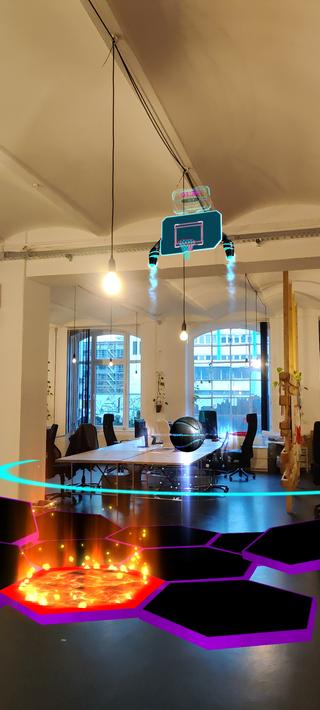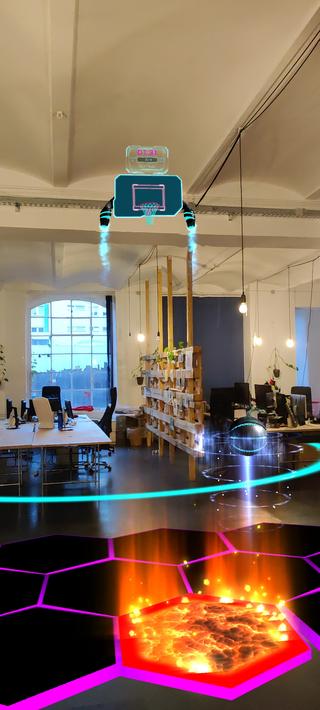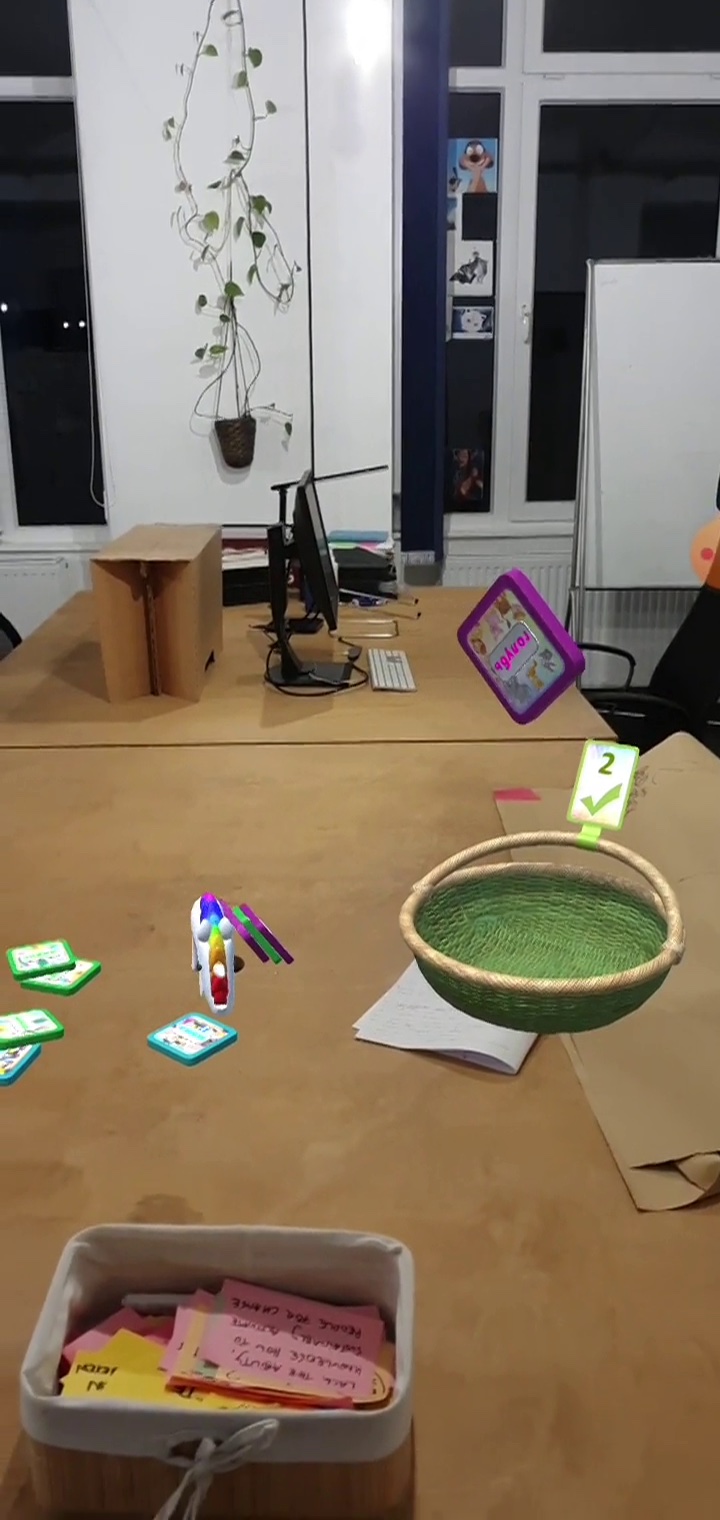 Device OS Support:
Requires iOS 13 / Android 10 or later
Basketball meets sci-fi with plasma rockets propelled hoop, force fields and floor that becomes lava.

DUNKAARX takes the hoop shooting to a new level. The true magic of Augmented Reality creates an out of this world experience and gets the players shooting hoops by performing an actual ball throwing motion.

The players need to aim at the hoop that is moving around, collect the balls and avoid lava and on the last stage — score from one specific spot at a time.

The game has 3 levels of difficulty and even the developers can't beat the hardest. Physical movement in the real world while playing makes the experience incredibly immersive and tangible. The players truly step into the game and feel like all the elements around them are real.