Leo AR
Create and share videos with augmented reality and escape into the fun world of AR!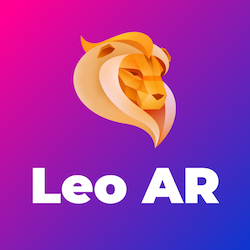 Leo AR
Create and share videos with augmented reality and escape into the fun world of AR!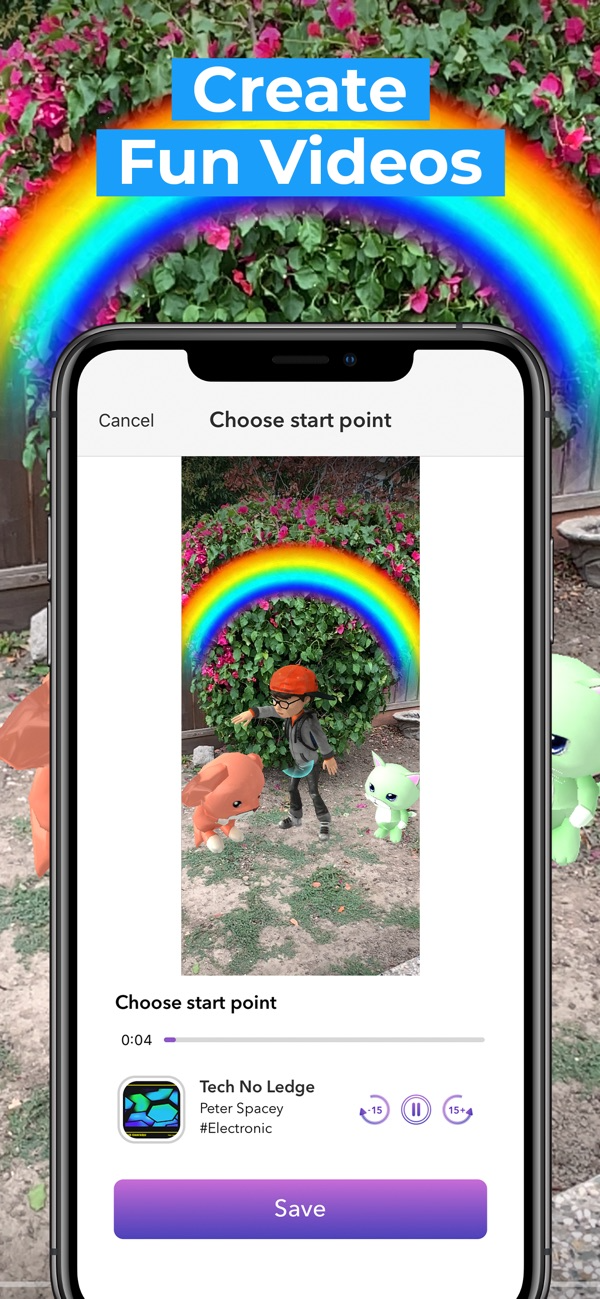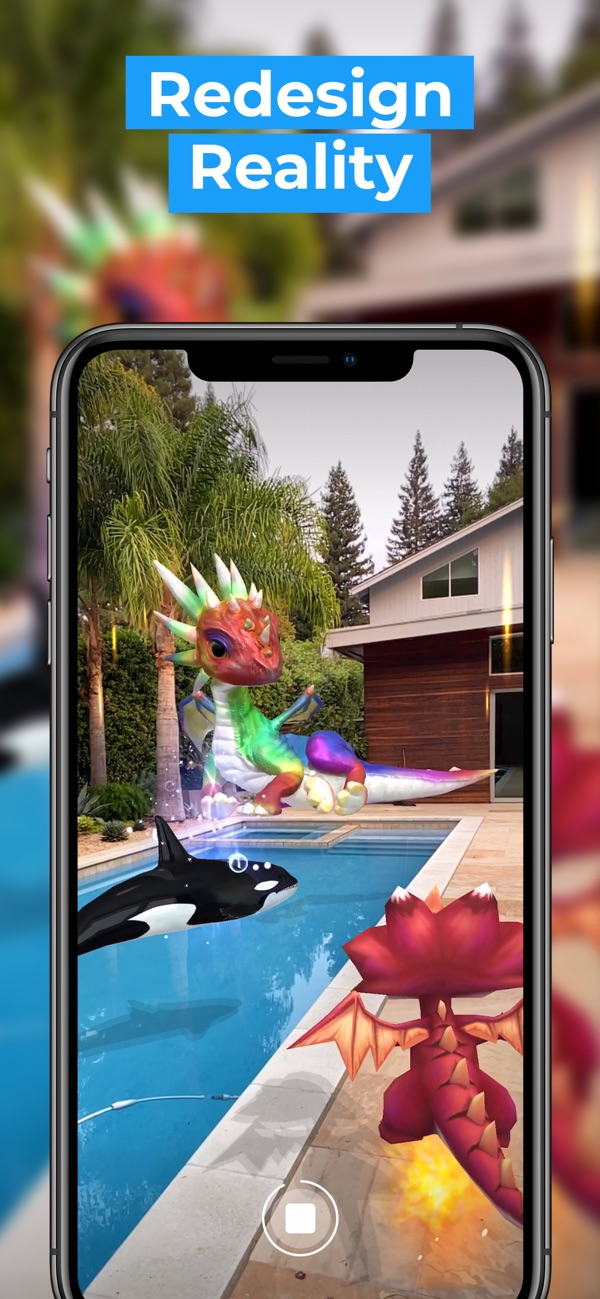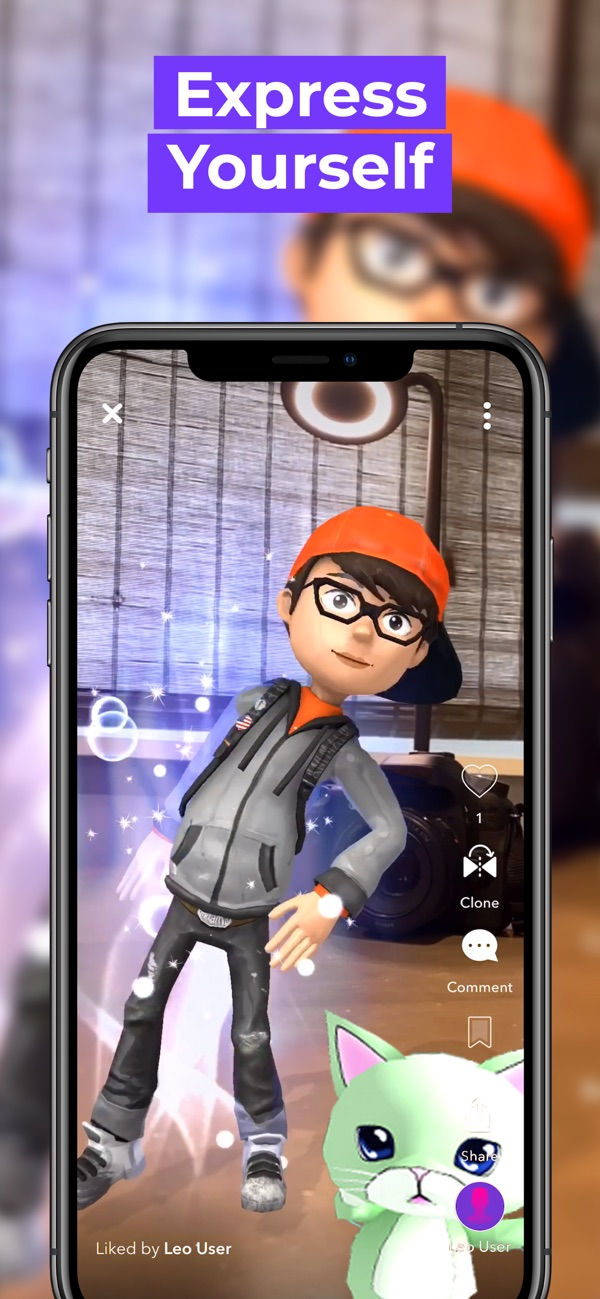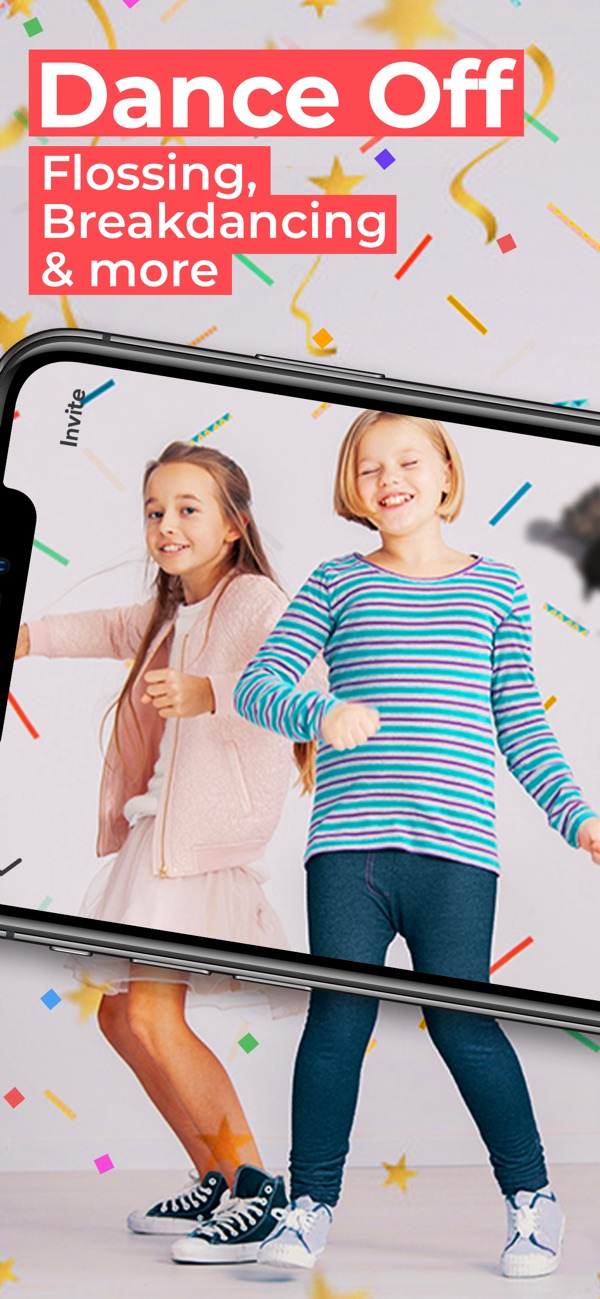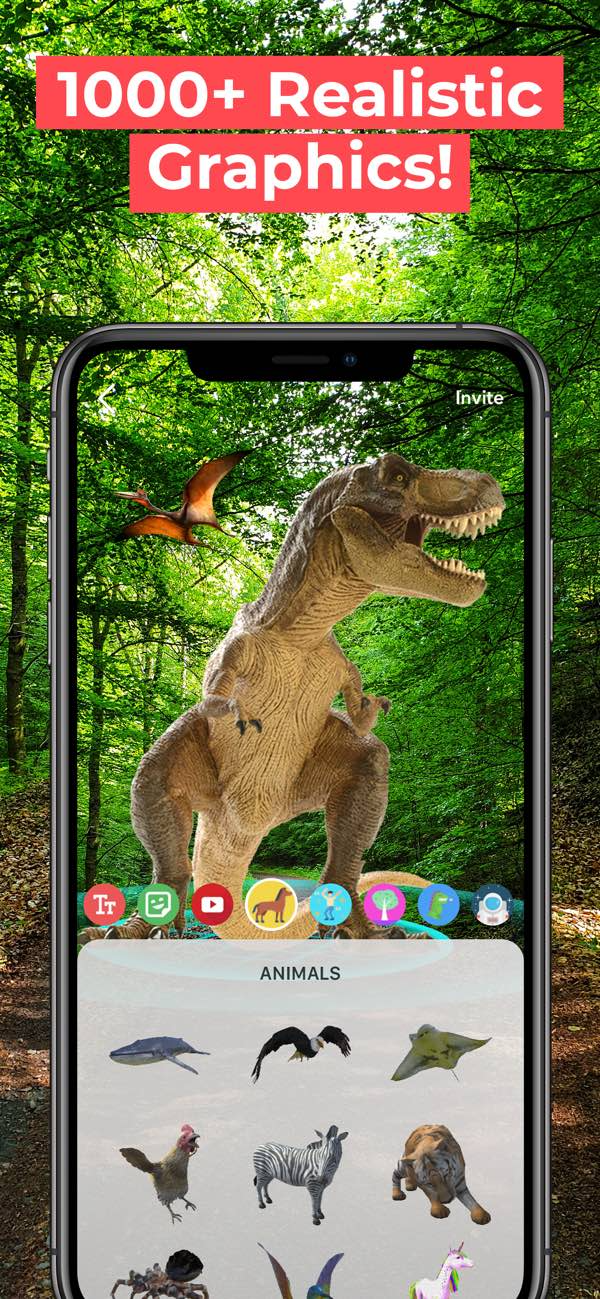 Device OS Support:
Requires iOS 13 / Android 10 or later
Create, share and discover videos in Leo AR. Make amazing augmented reality videos from the comfort of home with fun effects, music, and stickers, then share your videos!

Escape into the fun and exciting world of augmented reality and share your AR videos! Leo AR is the easiest video maker app to add AR graphics, stickers, music, text and more to your videos.

Stuck at home? Get social with AR videos! Discover amazing videos made by creators like you and share your augmented reality world.

Change your surroundings and create amazing AR videos in seconds. Rock out to your favorite songs, celebrate birthdays, or even hang out with astronauts in AR!

Customize the real world any way you want. How about putting a shark in your pool? Or a dinosaur in your living room? There are no limits to what you can create! Make amazing AR videos and let the world see what you can do!

Leo AR makes it easy to add thousands of 3D graphics, filters, stickers, music, effects and more to your videos. Add special effects like money falling, balloons flying or a rain of roses with a tap! It's perfect for kids, adults and everyone in-between.

When you're finished, share on Leo AR or post them on Instagram and more!

Share your augmented reality world or connect with friends on social media, and let your friends experience your imagination. Discover and be inspired by other creations featured in Leo AR.

Create augmented reality videos in just 3 simple steps:

1. Point your phone at a surface.
2. Tap the screen.
3. And create!
Kids and families love Leo AR!

◈ Featured in 200+ countries as App of Today
◈ AR Spotlight, featured in "Add a Little AR to Your Videos"

Leo AR Features: Video Editor

◉ Add 3D graphics and stickers to your videos.
◉ Add AR text to your video
◉ Add music to create soundtracks, music videos and more.
◉ Artistic photo filters for your videos.
◉ Customize your surroundings with an easy to use AR camera.

Share Your Videos

◉ Build your own profile and browse other creators.
◉ Make the best content public for a chance to be featured on Leo AR.
◉ Get notifications when others like or comment on your video.
◉ Share on social networks like Music.ly, Instagram, Facebook, Snow

Discover AR Videos

◉ Discover and watch beautiful and entertaining augmented reality videos.
◉ View the most popular content uploaded by other users.
◉ Bookmark trending public content to your profile.

Fun Video Effects

◉ Add special effects like falling money, floating balloons or a rain of roses.
◉ AR characters like dinosaurs, astronauts, cute animals and more!
◉ Dance off with cats, hang out with a unicorn or bring a whale into your home.

Easy to Use AR Camera:
◉ Create an augmented reality video with a tap.
◉ Choose from hundreds of AR graphics.
◉ Record and share your new world.
◉ 'Mirror' other scenes to enhance your surroundings.
◉ Share your AR world or visit others with location sharing.

Bring your imagination to life with Leo AR, the #1 augmented reality app!